from the editor's desk:
Spotted by New Texture's eagle-eyed
Victoria Doyle
—on the sidewalk in front of the L.A. County Museum of Art (LACMA), no less!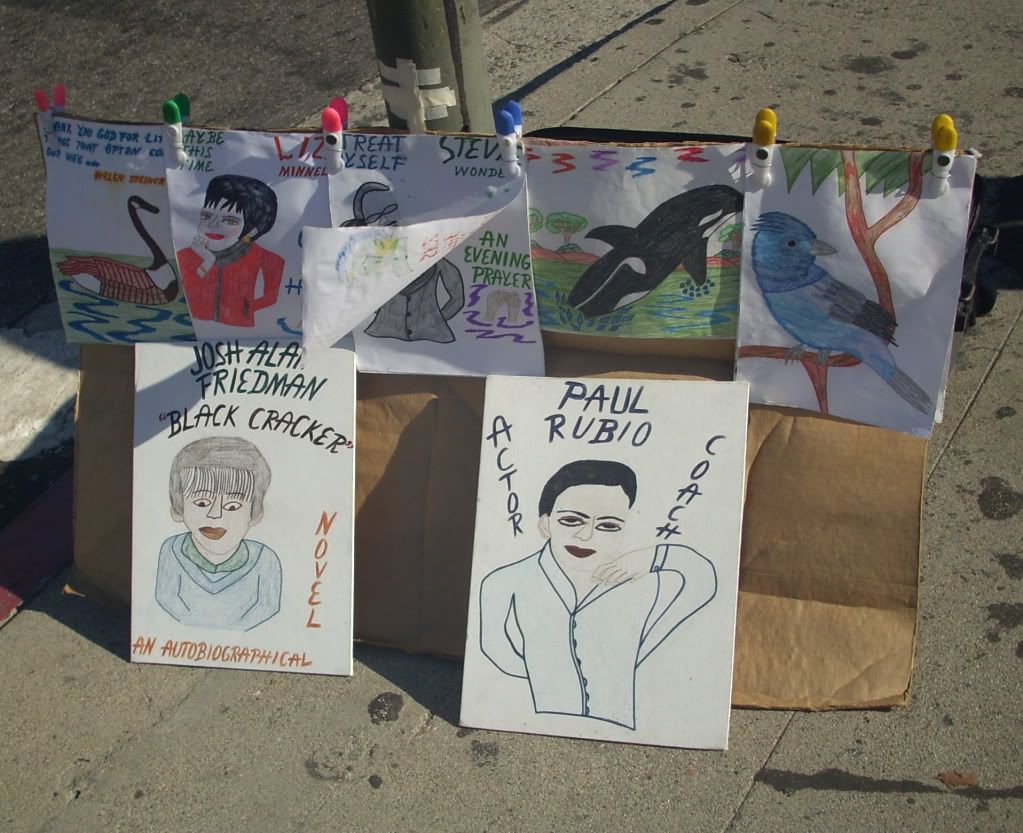 Street portraitist Sharon Artist displays her wares. There's Liza of course, Stevie Wonder, some animal portraiture, "actor/coach" Paul Rubio (??) and...who's that? Could it be...?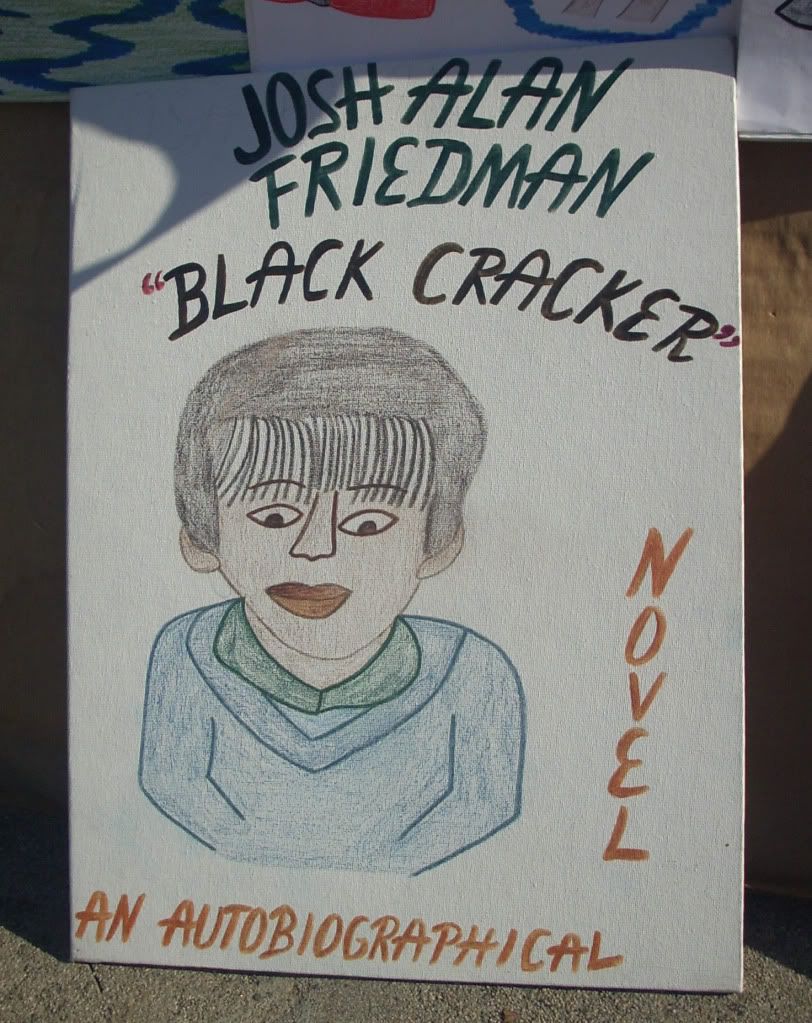 Indeed it is! Sharon's interpretation of the
Black Cracker
cover!
Los Angeles, ladies and gentlemen.
photos
© 2010 Victoria Doyle